VICTOR EXEMPLAR
DRAWING by DANIEL MITSUI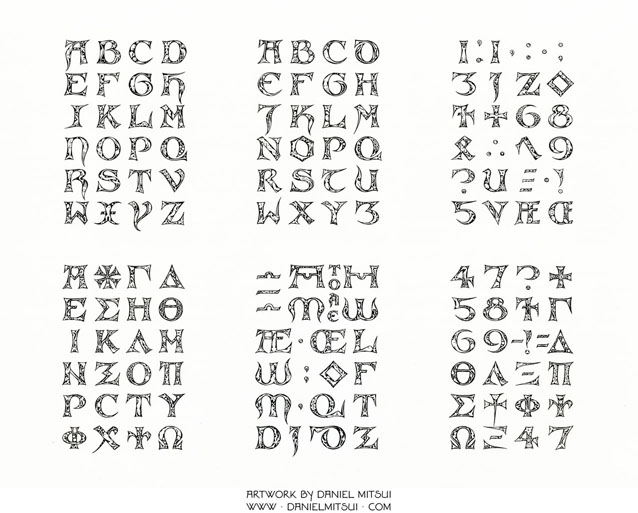 This is an ink drawing on an 9 3/4" × 10 3/4" piece of Bristol board. I drew it using black technical pens on Bristol board. The original is available for sale for $1125.

This is the set of letters, numbers and punctuation marks used for the earliest version of my Victor typeface and its Greek companion, Theophil.




The letters have the basic shapes of capitals that appear in medieval manuscripts, paintings and tapestries. Their outlines are filled with tiny decorations: plants, fungi, beasts, birds, bugs and fish.


---

The original drawing is available for sale for $1125. You may use the button below to pay via PayPal, debit card or credit card. Be sure to confirm the shipping address.


See this page for additional ordering instructions and general information. If you want to pay via a check or money order, please e-mail me at danmitsui [at] hotmail [dot] com.