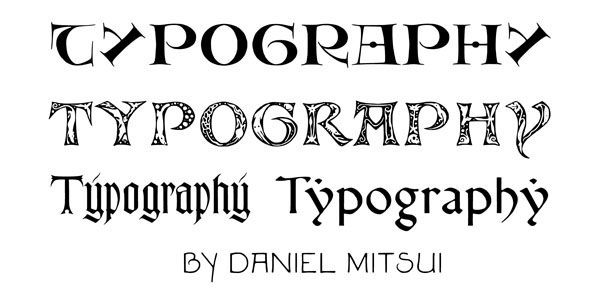 I have designed several typefaces based on my own ink drawings and calligraphy. In my typographic design, as in all my artwork, I aim to make things that are both original and vigorously medieval.

I have one typeface currently available for purchase, and five more that I am revising and plan to make available soon. Please note that these typefaces are based on drawn artwork, and that their characters were vectorized using an automatic tracing tool. Therefore, their contours are not perfectly smooth; this becomes apparent at very large point sizes.


---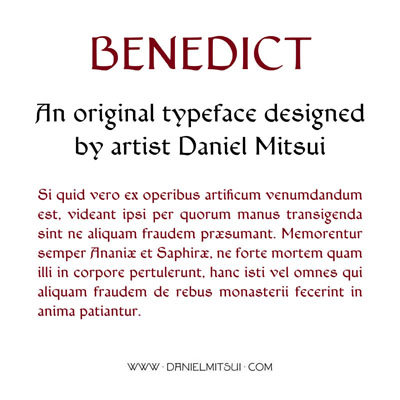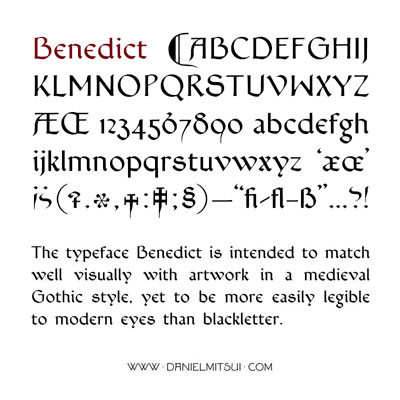 The typeface Benedict is available for $30 using the button above. I will e-mail you an .otf file once I receive the order.


---