LIMITED-TIME OFFERS
---
JULY & AUGUST 2021


Altar cards display prayers that are recited by a priest who celebrates the Traditional Latin Mass. I have illustrated two sets of these; one in full color with marginal illustrations of the life of Christ, the creation of the world, and the propecies of the Paschal Vigil; and one in black and white and red for the Requiem Mass.

I offer giclée prints of each of these sets, with typeset text. Normally, these cost $250 per set, plus plus shipping. For a limited time, both sets can be purchased together for $300 plus shipping, a discount of $200.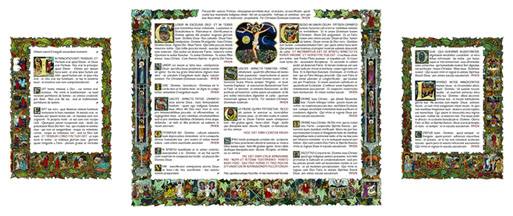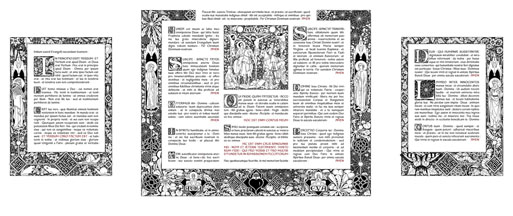 These can be purchased for the sale price using the button below. Click on the images for full descriptions of the altar cards.




---
ORDERING INSTRUCTIONS & GENERAL INFORMATION