FOUR PREFIGUREMENTS
DRAWING by DANIEL MITSUI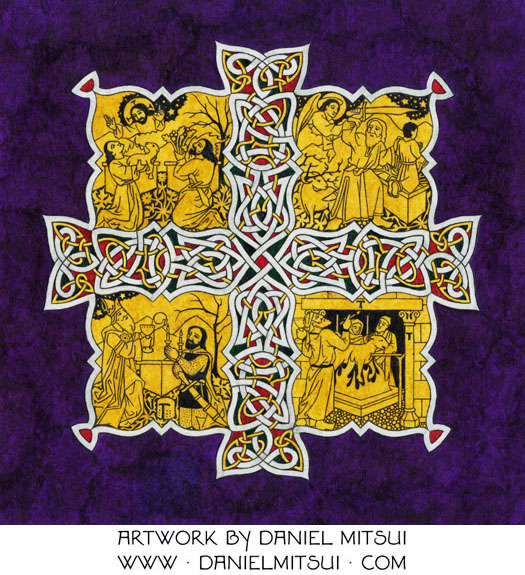 I drew this using black technical pens and calligraphers' ink applied with a metal-tipped dip pens and paintbrushes. The Bristol board is a 5 1/4" square.

The four scenes here, arranged in a cruciform pattern, are of events from the Old Testament that prefigure Jesus Christ's sacrifice on Calvary and its perpetuation in the Sacrament of the Altar: the sacrifice offered by Abel; Abraham's sacrifice of Isaac, stopped by an angel; bread and wine offered by Melchizedek; and the sacrifice of the paschal lamb. The first three of these are mentioned in the Roman Canon.


---

The original drawing is available for sale for $584. You may use the button below to pay via PayPal, debit card or credit card. Be sure to confirm the shipping address.

See this page for additional ordering instructions and general information. If you want to pay via a check or money order, please e-mail me at danmitsui [at] hotmail [dot] com.