CROSS of ST. ZACHARIAS
PRINT by DANIEL MITSUI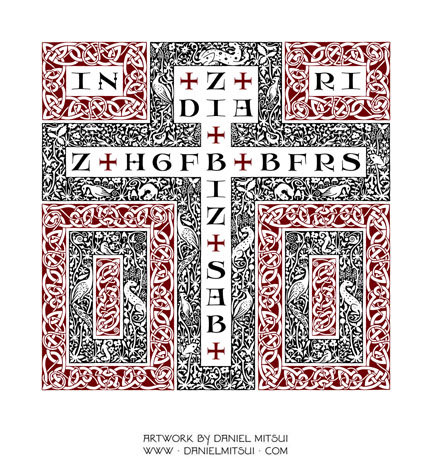 This cross is a acrostic emblem, representing a set of prayers for protection against plague; these prayers are attributed to St. Zacharias, a 7th century Patriarch of Jerusalem. The letters in the emblem are those that begin each short prayer; the crosses stand for those that begin with the word CRUX. They are read in the order: +Z+DIA+BIZ+SAB+Z+HGF+BFRS. The complete prayers can be read or printed here: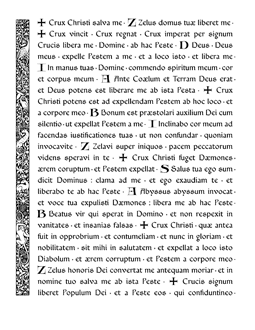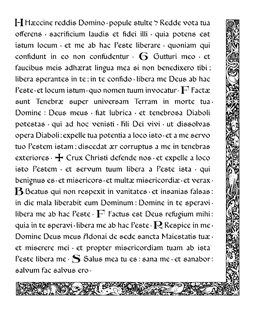 During an outbreak of plague in the city of Trent in 1546, the bishops gathered in council there promoted the wearing of this emblem, either as a metal amulet or as a printed sheet rolled and carried on the person, to protect against infection.

I built this image out of interconnecting units of knot and millefleur ornament, and a typeface based on my own caligraphy.



Dimensions: 12" × 12"


---

An open-edition giclée print is available for $60. You may use the button below to pay via PayPal, debit card or credit card. Be sure to confirm the shipping address.


See this page for additional ordering instructions and general information. If you want to pay via a check or money order, please e-mail me at danielmitsuiartist at gmail dot com.