FABRIC and WALLPAPER from ORIGINAL ARTWORK by
DANIEL MITSUI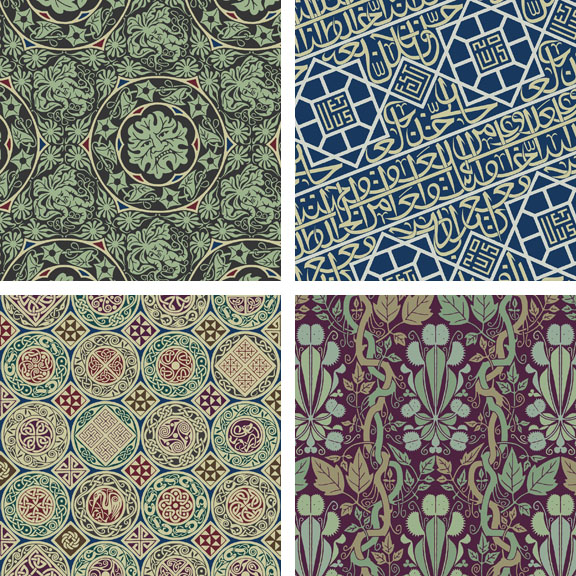 In the course of making my drawings, I design countless ornamental patterns to appear on the depicted clothing, walls, floors, carpets, and borders. I have begun to make this library of decoration available as print-on-demand fabric and wallpaper, through a Spoonflower shop, here.

In my ornamental art, I draw upon the vast and fascinating traditions of medieval folklore, allegory, and heraldry.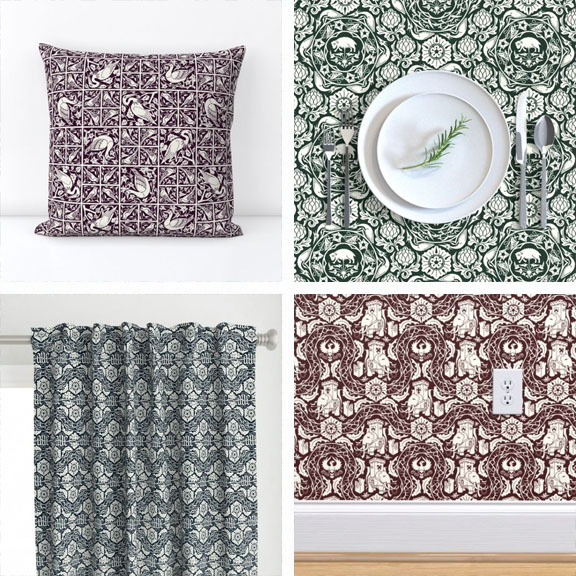 Many different options are available for fabric and wallpaper, as well as made items such as bedding, curtains, table linens, and pillows.