http://www.danielmitsui.com/00_pages/current.html

DEAR FRIENDS, PATRONS & BENEFACTORS:


My new sale this month is in honor of the Holy Rosary, to which the month of October is dedicated. From now until 31 October, a set of three 15" × 20" composed giclée prints illustrating the Joyful, Sorrowful, and Glorious Mysteries of the Rosary can be purchased for $200 plus shipping. These normally cost $336 for the set, or $140 for each individual print.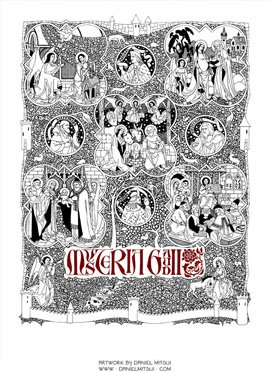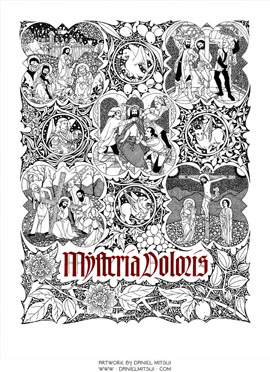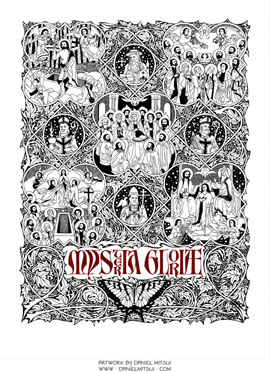 Please follow my social media accounts. The Twitter account is new.








The benefits for my patrons who are supporting the Summula Pictoria, either by commissioning drawings or subscribing through Patreon, are linked toward the end of this newsletter; they can only be accessed by subscribers.

Yours faithfully,

Daniel Mitsui
September 2021


---
FEATURED ORIGINAL DRAWINGS: PSALTER VERSALS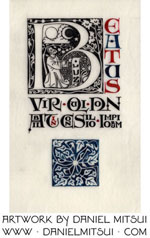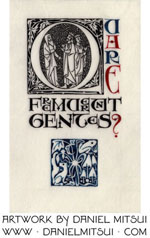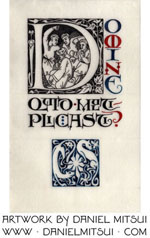 I have seven new, small original drawings available for sale featuring mnemonic initial letters that correspond to different Psalms.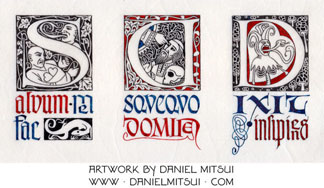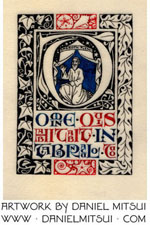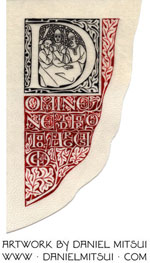 You can find more original drawings available for sale here.


---
ST. FRANCIS BOOKPLATES


I have begun a collaboration with The Press of Robert LoMascolo to produce bookplates, greeting cards, bookmarks, ornaments, and other small items. I am designing these, and Robert is printing them using traditional letterpress methods and fine papers.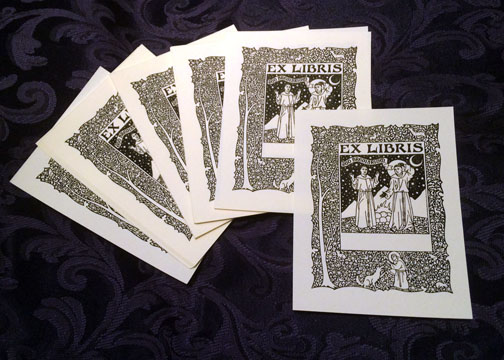 These universal bookplates depict St. Francis of Assisi in a scene ironically related to the ownership of books. According to a medieval vita:
When blessed Francis was sitting near a fire, warming himself, the same one spoke to him again about a psalter. And blessed Francis told him: After you have a psalter, you will desire and want to have a breviary; after you have a breviary, you will sit in a fancy chair, like a great prelate telling your brother: Bring me the breviary. And speaking in this way with great intensity of spirit, he took some ashes in his hand, put them on his head rubbing them around his head as though he were washing it, saying: I, a breviary! I, a breviary! He spoke this way many times, passing his hand over his head. The brother was stunned and ashamed.
You can order a package of twelve bookplates here.


---
NEW PRINTS: ST. ÆTHELWOLD, ST. COLUMBA, and the MARTYRS of GEORGIA


I have issued prints of three recently completed black and white drawings. St. Aethelwold of Winchester was a 10th century English monk and bishop. St. Columba of Iona was one of the great figures of Celtic Christianity. My drawing includes references to several miracles told in his vita: his encounters with a possessed boar, an evil pest-spreading cloud, a poisoned fountain, and an aquatic monster in the River Ness. Pedro de Corpa and his companions were Franciscan missionaries martyred in what is now Georgia, USA, in 1597. You can read more about these men and their cause for canonization here.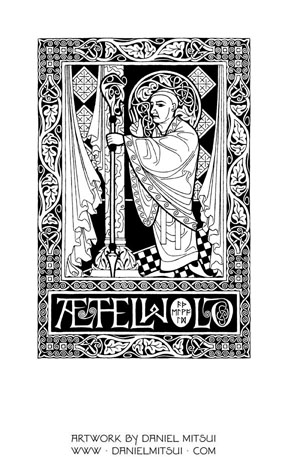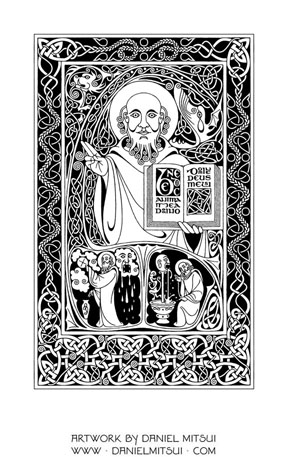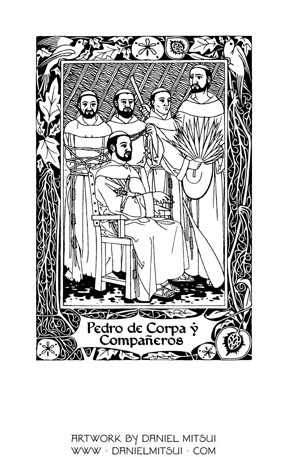 You can find more black & white composed giclée prints available for sale here.


---
COLOR GICLÉE PRINTS for UPCOMING FEASTS


St. Romanos the Melodist (10/1); St. Francis of Assisi (10/4); Our Lady of Victory (10/7); St. Raphael (10/24); St. Elizabeth (11/5); St. Albert (11/15); St. Hugh of Lincoln (11/16); St. Elizabeth of Hungary (11/17)














You can find more color giclée prints available for sale here.


---
SUMMULA PICTORIA


I continue to work on the Summula Pictoria, a project that I expect to be my magnum opus of religious art: 244 ink drawings on calfskin, depicting major events in the Old and New Testaments from the Creation to the deaths of the Apostles. I am still looking for patrons for many of the drawings in the series.

Those who cannot commission original drawings can support the project on Patreon. Those who make a monthly contribution receive benefits including the opportunity to purchase any giclée prints from my website at discount: $2/month patrons get 2% off, $5/month patrons get 5% off, and so on, up to 50%. Patrons who commission, or who have already commissioned, original drawings will receive all the benefits included in the top Patreon tier.



For all patrons: Early access to essays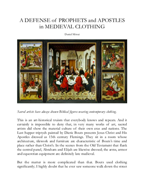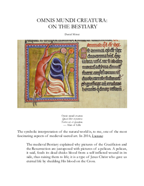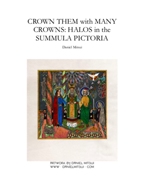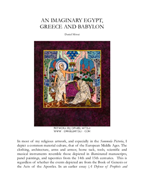 For all patrons: 200 dpi scans of finished drawings













For all patrons: Animations of works in progress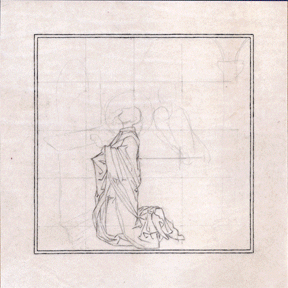 Printable coloring sheets for patrons at the $2/month tier and above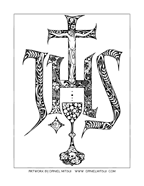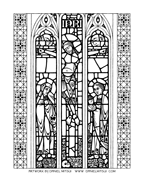 Printable coloring sheets for patrons at the $5/month tier and above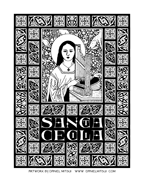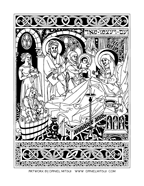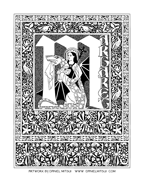 Printable coloring sheets for patrons at the $10/month tier and above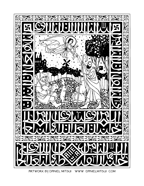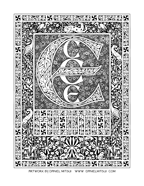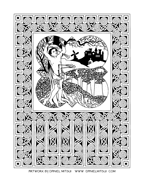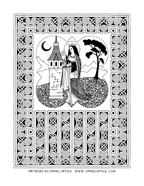 For patrons at the $20/ and $50/month tiers: Printable psalter pages and poems