E-mail danielmitsuiartist at gmail dot com to subscribe to this newsletter.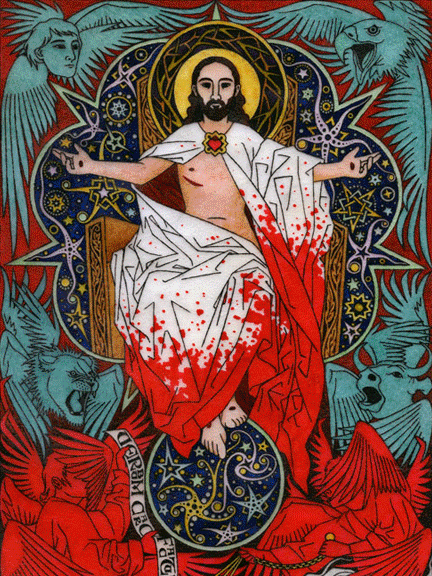 DEAR FRIENDS, PATRONS & BENEFACTORS:
My specialty is sacred art, and most of my patrons are Catholic. So of course my work is affected by whatever is happening in the Church at large. It stands to reason that in times of crisis or upheaval, art patronage suddenly declines. The joke that I tell among friends is that nobody wants to buy a print of the Last Judgment when he can just wait a few weeks to see the real thing.

But in seriousness, I am very grateful to have this profession in such times, because sacred art is one way in which the ordinary faithful can work constructively, either as artists or patrons, for the revival and advancement of their tradition. The can do this without depending on approval from the hierarchy, especially in those forms of art that do not require an ecclesiastical setting to exist. Catholics who feel powerless to improve the state of their religion, or who feel reluctant to invest in any project that can be ruined by hostile or untrustworthy forces within the Church, should consider participating in the making of sacred art.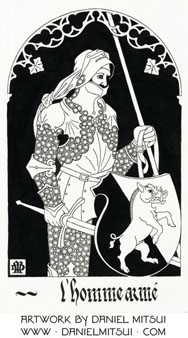 This newsletter's special offer is not a giveaway of printed ephemera, but a lottery for this original black ink drawing of a knight. It measures 3 3/4" &times 6 1/4". I will enter your name in the lottery if you place an order worth $100 or more through my website before the end of October.

In my last newsletter, I mentioned that I could use some old liturgical vestments. I draw many saints and angels wearing vestments, and would do a better job if I were able to dress posed models. I have a chasuble, but no cope or dalmatic and no albs. Please let me know if you would be willing to donate or barter any to me. It does not matter if they are damaged or dirty or ugly, just so long as they are in basically the correct shape.



Yours faithfully,

Daniel Mitsui
September 2018
---
UPDATE on the SUMMULA PICTORIA


In 2017, I announced the Summula Pictoria, a project that I expect to be my magnum opus, and to which I will devote a large part of the next 13 years: more than 200 ink drawings on calfskin, covering major events in the Old and New Testaments, from the Creation to the deaths of the Apostles. I am ready to start drawing the first of the pictures before the end of this year, far ahead of schedule.

I have spent a lot of the past year on preliminary design work that will allow me to keep the style of the drawings consistent over 13 years. This includes letterforms for inscriptions and banderoles; damask patterns for clothing and wall hangings; tile arrangements, tracery and key patterns for floors and walls and moldings. I will use these in ways that symbolize the sacred events or establish their setting. All of this is tedious and time-consuming, and produces little that is immediately salable, but I consider it very important and am glad to have so much of it finished.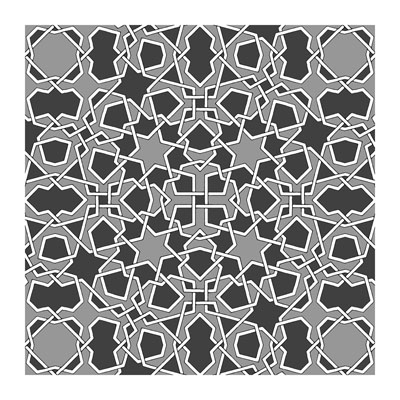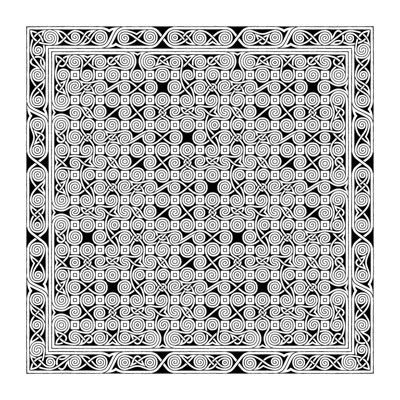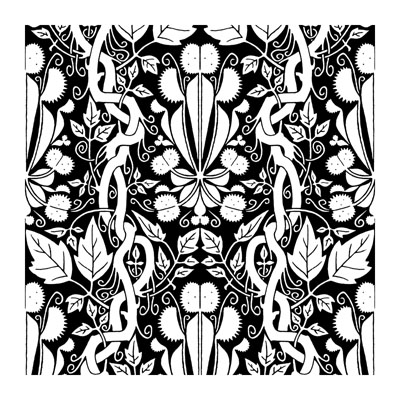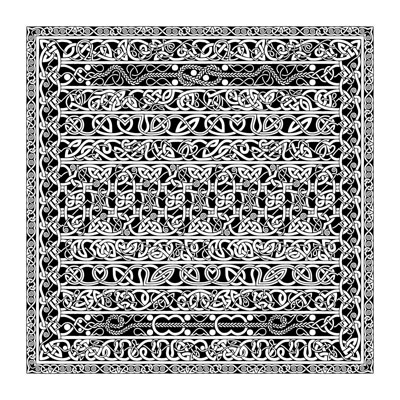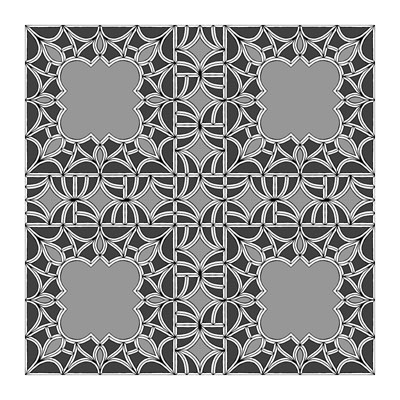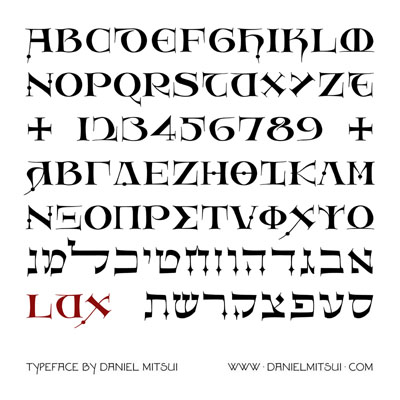 The first pictures on the schedule are the Scouring of the Temple, the Repentance of Nineveh, Nathan's Parable, the Hospitality of Abraham, Abraham Sacrificing Isaac, the Martyrdom of Thomas the Apostle and the Crossing of the Red Sea. The full list of pictures included in the scope of the Summula Pictoria can be read here; I still need patrons for most of these.
---
NEW COMMISSIONED DRAWINGS


Click on any of the images below to read a full description,
see a larger image or purchase a giclée print.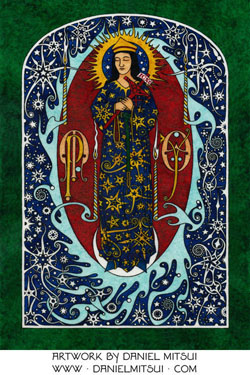 Our Lady of Hope
(Notre Dame de Pontmain)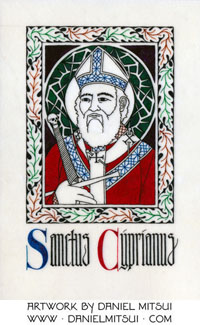 St. Cyprian of Carthage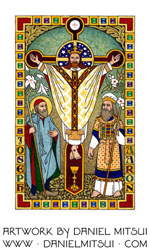 Jesus Christ with St. Joseph and Aaron
---
NEW DRAWINGS for SALE


Click on any of the images below to read a full description,
see a larger image or purchase the drawing.
Hebrew Alphabet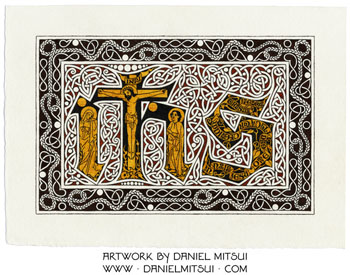 IHS with Crucifixion
---
ARTWORK for APPROACHING FEAST DAYS


Our Lady of Walsingham

24 September


St. Michael the Archangel

29 September

St. Romanos the Melodist

1 October

St. Francis of Assisi

4 October
Mysteries of the Rosary

7 October

St. Raphael the Archangel

24 October
---
---
The prices quoted in this newsletter do not include shipping. Please review the ordering instructions and general information here.


If you have received this newsletter by mistake, or if you would like to unsubscribe, please reply to this e-mail with a note to remove your name from the list.
---
---



---