E-mail danielmitsuiartist at gmail dot com to subscribe to this newsletter.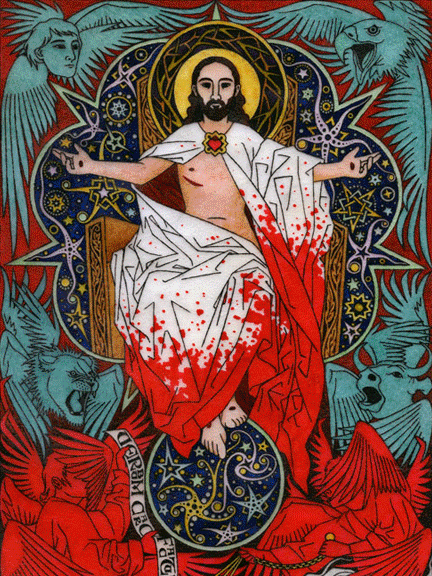 DEAR FRIENDS, PATRONS & BENEFACTORS:


I have made good progress in the past months on the Summula Pictoria, my iconographic summary of the Old and New Testaments in 244 drawings. I will write more about this in my next newsletter, once I have updated my website.

In my previous newsletter, I had requested prayers for my family's health and well-being. I ask that you continue them.

Yours faithfully,

Daniel Mitsui
November 2019


---
NEW DRAWING: OUR LADY of VICTORY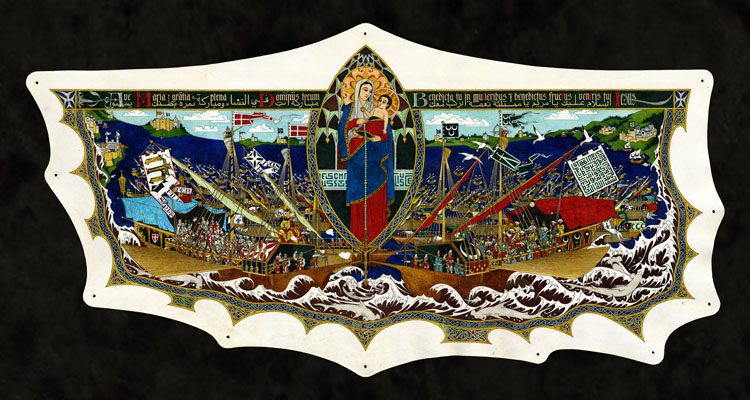 Our Lady of Victory
Ink on goatskin
28" × 14"



The Battle of Lepanto was fought between the navies of the Holy League and the Ottoman Empire on 7 October 1571. Before the Battle, Pope Pius V had called for the faithful to pray the rosary, and he attributed the subsequent victory to the intercession of the Blessed Virgin Mary. To commemorate the event, he instituted the feast of Our Lady of Victory.

A full description of my drawing can be read here. Giclée prints of this drawing are available.
---
WORKS of ART AVAILABLE for CHRISTMAS and EPIPHANY


I announced in my last newsletter that I am using a new printing and fulfillment service for giclée prints, in order to deliver them more quickly. I am happy to say that it has been working well, so there is still plenty of time to order them before the coming holidays. Giclée prints are delivered about ten days from when the order is placed.

All of my black and white letterpress prints are in stock, and are shipped from my studio within a few days. If you wish to order hand-colored letterpress prints or original drawings in time for Christmas, please check with me first, as I only have a few hand-colored letterpress prints already prepared, and some of the originals are on loan for exhibit.

My coloring books can be ordered from Ave Maria Press or through Amazon. You can find the links for ordering any of these on my website, by clicking on the images below.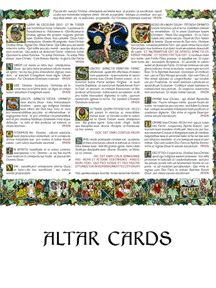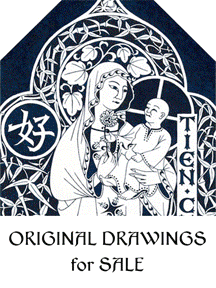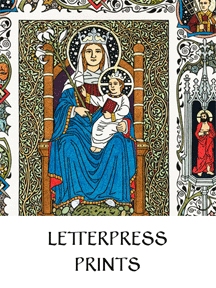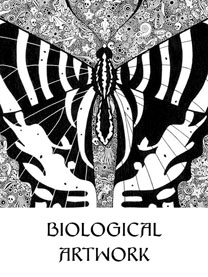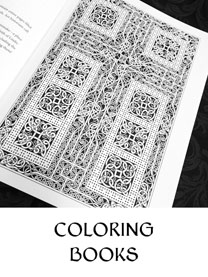 ---
NEW SMALL COMMISSIONED DRAWINGS
---
CAROLS


I enjoy writing poetry, although I am rather slow at it and therefore not very prolific. Over the last three years though I have written a collection of six texts for hymns and carols appropriate to the Christmas season. I hope some day to expand this to ten, and perhaps have them set to music.

MARY BEARS EMMANUEL, a Carol for Advent
WHEN GOD MADE ADAM, a Carol for Christmas at Midnight
The WORD of GOD, a Carol for Christmas Day
The WISEST of the WISE, a Carol for Epiphany
JESUS LIVES in EGYPT, a Carol for Childermas
GOD IS in the TEMPLE AGAIN, a Carol for Candlemas
---
The prices quoted in this newsletter do not include shipping. Please review the ordering instructions and general information here.

If you have received this newsletter by mistake, or if you would like to unsubscribe, please reply to this e-mail with a note to remove your name from the list.
---