http://www.danielmitsui.com/00_pages/current.html

DEAR FRIENDS, PATRONS & BENEFACTORS:


For my new sale this month, I am offering a special price on my altar cards.

Altar cards display prayers that are recited by a priest who celebrates the Traditional Latin Mass. I have illustrated two sets of these: a standard set in full color with marginal illustrations of the life of Christ and the prophecies of the Paschal Vigil, and a set in black and red for the Requiem Mass. I offer giclée prints of each, with typeset text.

Normally, these cost $250 per set, plus plus shipping. For a limited time, both sets can be purchased together for $300 plus shipping, a discount of $200.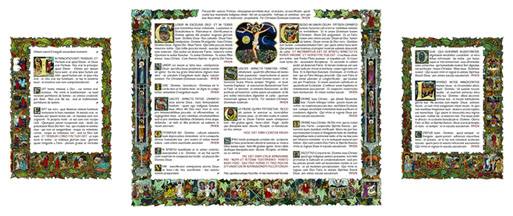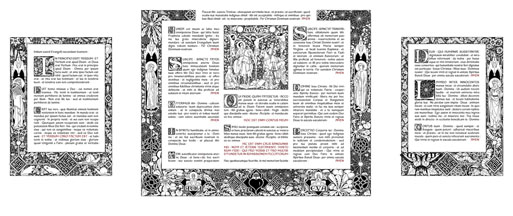 The benefits for my patrons who are supporting the Summula Pictoria, either by commissioning drawings or subscribing through Patreon, are linked toward the end of this newsletter; they can only be accessed by subscribers.

Yours faithfully,

Daniel Mitsui
May 2021


---
NEW DRAWING: KING of KINGS and LORD of LORDS


This new commissioned drawing illustrates the prophetic vision of a rider on a white horse described in the 19th chapter of the Apocalypse of St. John:
His eyes were as a flame of fire, and on His head were many diadems ... He was clothed with a garment sprinkled with blood ... And the armies that are in Heaven followed Him on white horses, clothed in fine linen, white and clean. And out of His mouth proceedeth a sharp two-edged sword; that with it He may strike the nations. And He shall rule them with a rod of iron ... And He hath on His garment, and on His thigh written: King of Kings, and Lord of Lords ... And I saw the beast, and the kings of the earth, and their armies gathered together to make war with Him that sat upon the horse, and with His army. And the beast was taken, and with him the false prophet ... These two were cast alive into the pool of fire, burning with brimstone.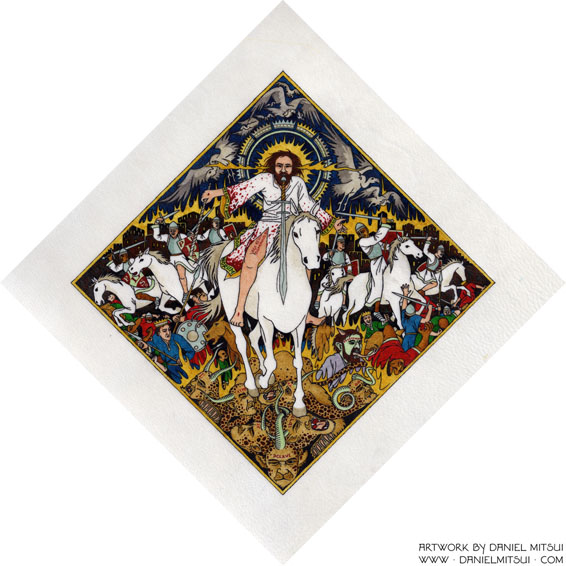 You can read a full description of the drawing, or purchase a giclée print, here.


---
FEATURED COMPOSED PRINT: INK GARDEN


This print is based on an ink drawing commissioned in 2015. Here, I was asked to create a Catholic religious drawing in a Chinese style. When developing the concept for the project, I looked to one of the early missionaries to China, the Italian priest Matteo Ricci.

Some time in the early 17th century, Ricci gifted four European prints to the Chinese publisher Cheng Dayue: two engravings by Anthony Wierix from a series illustrating the Passion and Resurrection of Christ, another by the same artist reproducing the painting of the Virgin of Antigua in Seville Cathedral, and one by Crispin De Pas the Elder from a series illustrating the life of Lot.

Master Cheng copied these images into his Ink Garden, a model book of illustrations and calligraphy. The missionary saw this as a good opportunity to disseminate lessons in Christian doctrine and morality among the Chinese population.

I found the circumstances that brought these four images together so interesting that I decided to create a single work including all of them. I imagined that this sort of work might have been created by a Ming artist who came into possession of Master Cheng's Ink Garden.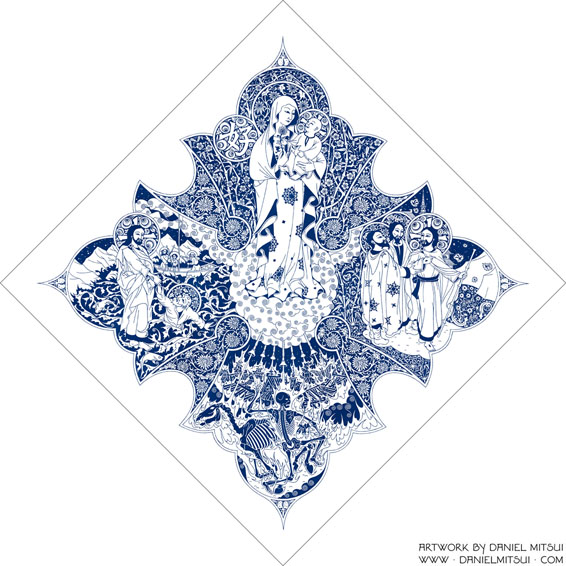 You can read a full description, or purchase this print, here.

You can find a complete list of composed giclée prints available here.


---
FEATURED FABRIC PATTERN: BATTLE MAMMOTHS


Fabric, wallpaper, curtains, bedding, and table linens bearing decorative patterns that I have designed are available through my Spoonflower shop, here.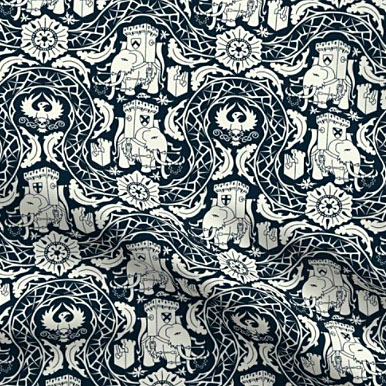 These patterns include one with wooly mammoths dressed for battle, bearing towers upon their backs and chains upon their tusks. There are also eagles holding skulls, carp, branches of thorn, and large flowers. Astute followers of my artwork may recognize these elements from earlier ink drawings: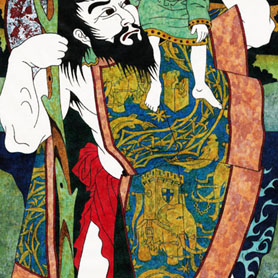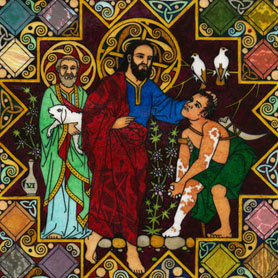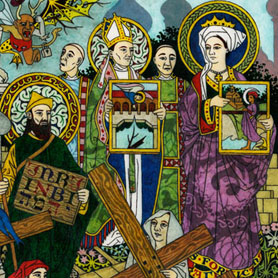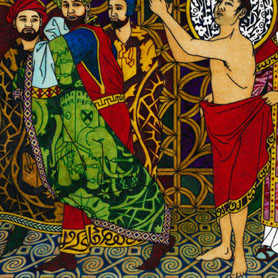 ---
COLOR GICLÉE PRINTS for UPCOMING FEASTS


St. James the Greater (7/25); St. Christopher (7/25); St. Cajetan (8/7); Transfiguration (8/6); St. Fiacre (8/11); St. Helen (8/18); Sarah the Matriarch (8/19); Nativity BVM (9/8); Exaltation of the Holy Cross (9/14)












You can find a complete list of color giclée prints available here.


---
SUMMULA PICTORIA


I continue to work on the Summula Pictoria, a project that I expect to be my magnum opus of religious art: 244 ink drawings on calfskin, depicting major events in the Old and New Testaments from the Creation to the deaths of the Apostles. I am still looking for patrons for many of the drawings in the series.

Those who cannot commission original drawings can support the project on Patreon. Those who make a monthly contribution receive benefits including the opportunity to purchase any giclée prints from my website at discount: $2/month patrons get 2% off, $5/month patrons get 5% off, and so on, up to 50%. Patrons who commission, or who have already commissioned, original drawings will receive all the benefits included in the top Patreon tier.



For all patrons: Early access to essays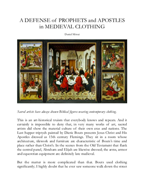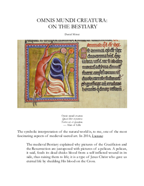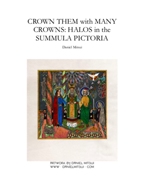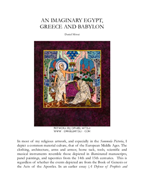 For all patrons: 200 dpi scans of finished drawings












For all patrons: Animations of works in progress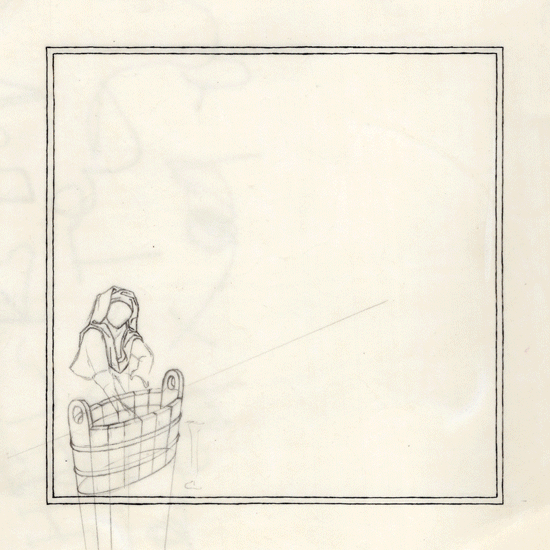 Printable coloring sheets for patrons at the $2/month tier and above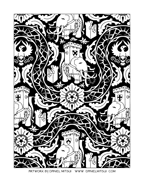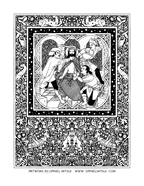 Printable coloring sheets for patrons at the $5/month tier and above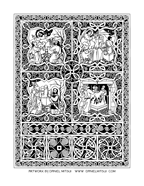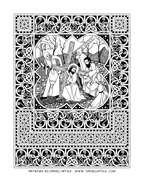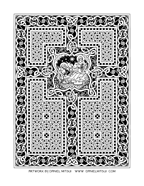 Printable coloring sheets for patrons at the $10/month tier and above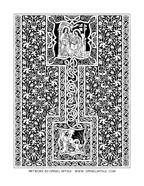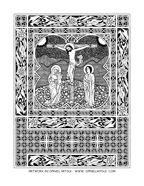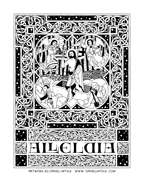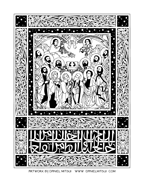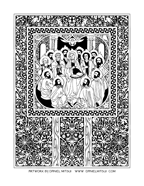 For patrons at the $20/ and $50/month tiers: Printable psalter pages and poems